Our Partnership Model
By partnering with local providers, we reinforce the importance of trust and relationship-driven care in rural communities.
We partner with all types of providers in rural America:
Small Independent Private Practices
Large Group Private Practices
Rural Health Clinics
Critical Access Hospitals
Community Health Centers
Health Systems
Learn More
How We Do It
We believe in the old ways of medicine when healthcare was simpler. We know that rural providers need more resources to ensure patients have access to the right care at the right time. That's why we provide our partner clinics with the staff, technology, and opportunities they need to succeed in a value-based delivery model.
Staff
Our local Health Navigators provide an 'extra set of hands' in the clinic to help patients navigate care and reduce burden on the clinic staff (at no cost to the clinic).
Technology
Our behind-the-scenes data tools make sure providers have the most accurate information at the point of care, without having to learn a new technology system.
Opportunities
Main Street provides rural clinics with easy-to-understand recurring payments so you can reinvest in your practice, patients, and communities.
Patient Impact
Health Navigators are helping patients across the country navigate the healthcare system.
"A patient was unsure how they were going to be able to afford their new medication long-term. I was able to assist them with a patient assistance program application, and once approved, they received their first 90-day supply directly to their doorstep! The patient was thankful to have my support."
- Chelsea, Iowa
"Thanks to the Main Street technology tool, I realized our clinic didn't have a patient's records from their specialist visits with an endocrinologist and an optometrist. With this new information, the provider was grateful to make decisions based on the entire medical history of the patient."
- Jacquelin, New York
"A patient was discharged from the hospital but started experiencing shortness of breath, and pain and swelling in their legs. The provider reached out to me to help arrange a chest CTA and leg ultrasound. I was able to get prior authorization and schedule the procedures in less than 30 minutes."
- Chris, Tennessee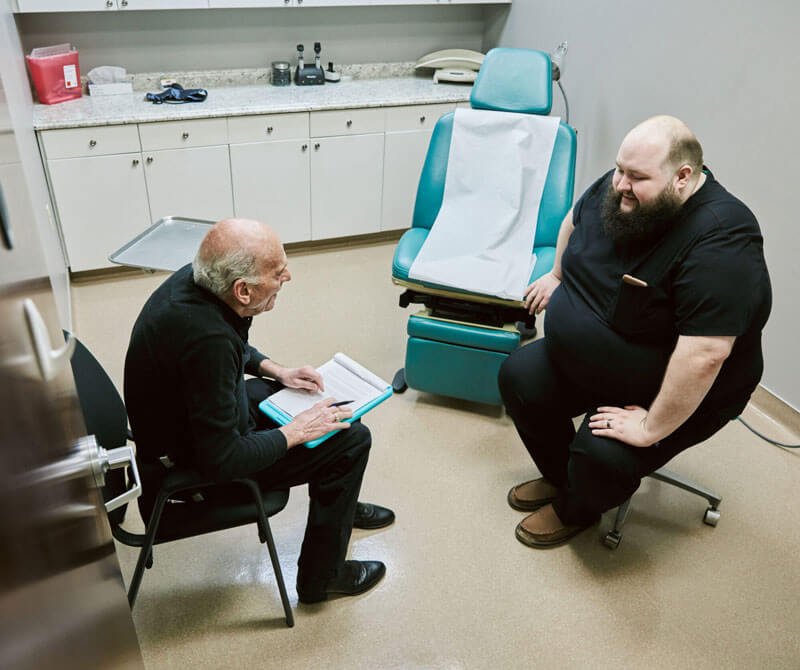 Become a Health Navigator
Learn more about how you can make an impact on your community.
Learn More & Apply